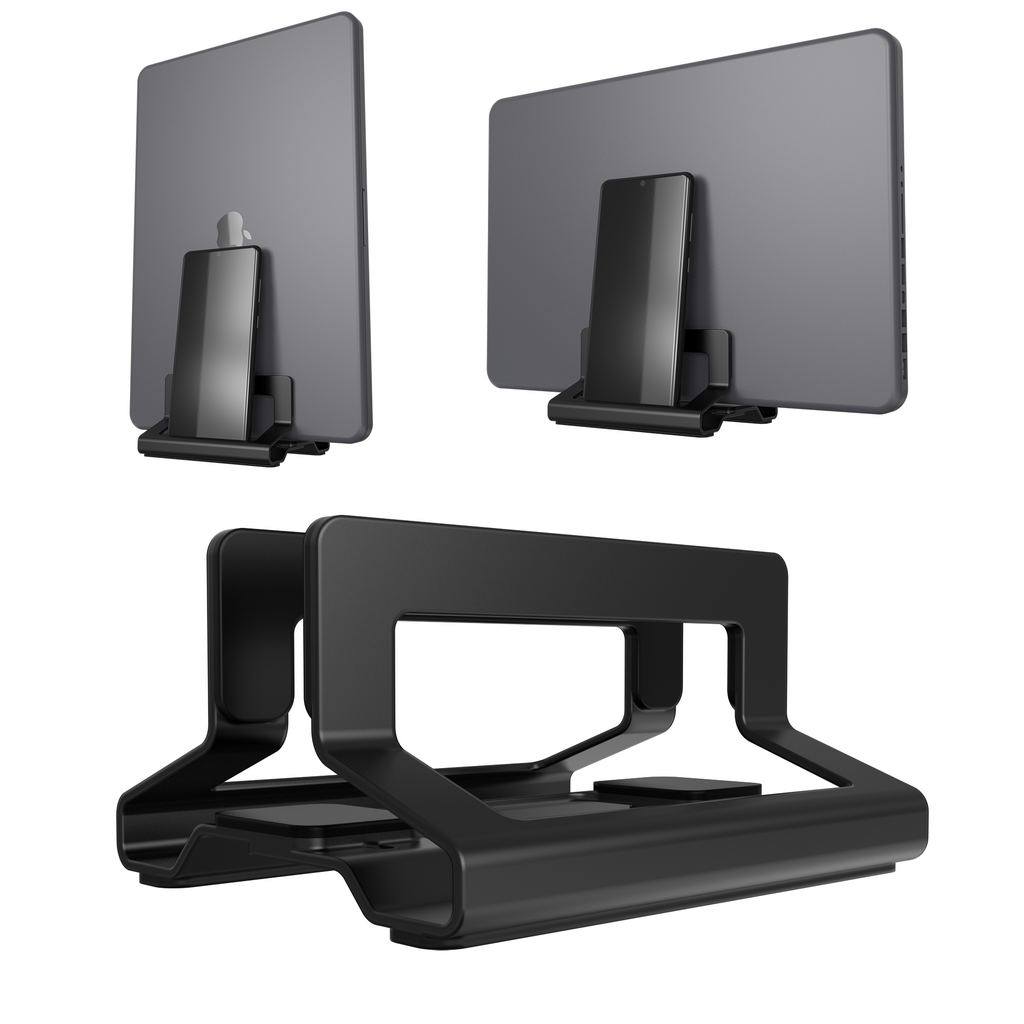 Desk Flow Vertical Laptop Stand
$18.00
Designed in California, all our products are original and unique. Numerous hours have been invested designing and perfecting the VStand's every bend, measure and curve. Through various iterations we have finally achieved the best combination of material, texture, and design ergonomics that will snugly cradle your laptop and complete your workspace's look. 
✔ High grade precision cut, 2mm Steel plate construction, pressure formed to a premium quality laptop stand. 
✔ To finish the VStand, we used durable powder coat in 3 colors (Double Black, Gorgeous Grey, Clean White) that are sure to blend into your workspace seamlessly.
✔ Conveniently adjusts to fit most laptops up to 35mm thick
✔ We make sure that your laptop is safe and securely mounted using grippy EVA foam in all the contact points.
✔ Ergonomic design which also serves as a phone holder so that you have all your screens angled at convenient eyeline. 
✔ Oh, and did you know that in this use case, metal is better than plastic . Our laptop holder will outlast any plastic mount. It will not crack, break or shatter. It cannot be bent out of shape, and is extremely durable.